Services
At Sonnamera we wish to transform your brand into a powerful icon through effective market positioning, strong distribution channels, creative marketing campaigns, enhanced visibility, powered ahead by technology. A progressive approach to business helps us maximize efforts and improve efficiencies by investing in and adopting new technologies.
Fair Price

Cold Storage

Giant

Redmart

Sheng Siong

Prime

IE Con

7 Eleven
We build brands for the future and take pride in delivering exceptional service to our customers. Attentive to the needs of retailers and consumers, Sonnamera places an emphasis on the following four strategic areas.
---
Technology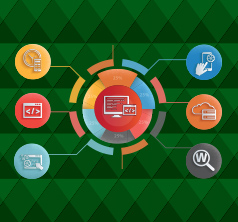 Technology is constantly transforming the retail space and Sonnamera is at the forefront of harnessing the latest technology to streamline processes, enable real-time communication and improve sales.
A custom-built, GPS enabled application and proprietary software allows us to track sales and merchandising activities in real-time. Each Sonnamera sales representative is equipped with the latest mobile device which allows them to be in constant touch with the nerve center to receive route plan changes, promotion activity alerts plus stock and sales data. In turn, the team on the field sends the nerve center the latest information on marketing activities of our own and competitive brands, store wise stock audits and daily sales orders.
---
Merchandising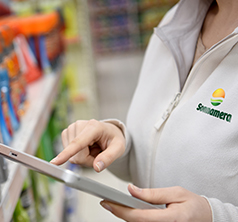 Sonnamera's energetic and passionate sales and merchandising team have their fingers on the pulse of the Singapore market. They understand the needs of the customer and the market, feeding us with critical customer behaviour insights. Complimented by the latest market prediction reports, these ground-up insights help us position our brands optimally, giving them an upper hand over the competition.
Having an enticing display of your brand can be a game changer in a highly competitive market. Our team ensures that adequate stock is in place on the store shelves and that each item is properly displayed, rotated or removed when close to expiry or non-sellable.
They work together with the marketing team to ensure that POS and special display communication are suitably set up to grab customer attention during promotions. We are well-prepared to meet the needs of any retailer or brand owner to optimise product presentation, merchandising and sales.
---
Promotions and Building Brand Salience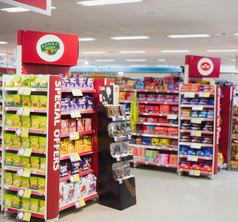 No two brands are the same and each requires a different marketing strategy unique to their target audience and brand positioning. Working with a team of highly creative individuals, we assess and design the most effective way to promote your brand for maximum ROI. With an understanding of the ebb and flow of market spends, marketing campaigns for both the Modern and General Trade are scheduled in line with major festivals, school vacations, national holidays and annual events.
In-store promotions are used to stimulate trials, introduce new products and merchandise our regular range along with our specially designed festive packs. Joint co-branding activities with complementary brands and outdoor and out-of-store activities are undertaken to increase brand salience. Promotions are also conducted at universities and schools, sporting events and within the atriums of the main shopping malls in Singapore to create a brand recall.
Sustained marketing activities create tremendous positive brand recall and have propelled our brands as category leaders with an increased penetration into the Singapore households.
---
Distribution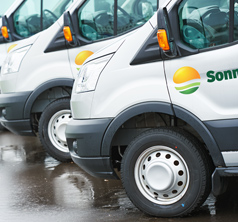 As end-to-end experts, we know that last mile delivery is crucial. Robust distribution channels across general trade stores and all major retailers and efficient execution are essential to complement the efforts of the sales and merchandising team. Conscientious about distribution, we use our own transport supplemented with the services of one of Singapore's leading logistics companies to ensure that we provide our customers with the highest level of service and deliver "On time, Every time."
Our supply chain team executes orders from the two ambient and one chilled warehouse facility located in the West and East of Singapore. Every month products are directly distributed to over 1,000 supermarkets, hypermarkets, and convenience stores, 30 organic and specialty stores and 40 worker dormitories. Our products are also available at wholesalers, ship chandlers, and food service distributors.